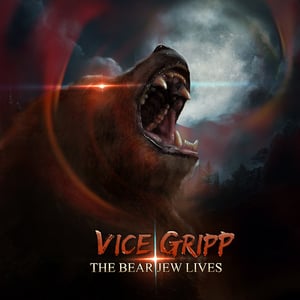 $

1.99 - On Sale
This is the digital download of the album "The Bear Jew Lives". All songs are in 320kbps quality and in MP3 format - ready for your MP3 players or to be burned to a CD at the best quality! The album has 12 tracks:
01. Birth Right
02. Savior Self
03. This Is Ya Brain On Drugs
04. Act of War
05. The Zombie Apocalypse
06. Kill My Dreams
07. Live By the Gun, Die By the Gun
08. My Creator
09. 9 Nickel 4
10. Pushing All My Buttons
11. True Story
12. Adapt / Evolve
All songs were produced, written and performed by Vice Gripp. Once you purchase the digital download you will receive an email with the link to download the album.